Paraná, Brasil, Nov. 01, 2023 (GLOBE NEWSWIRE) — Established in 2021 with the aim of delivering exclusive football statistics for betting enthusiasts, APWin has recently expanded its reach, emerging as a leading platform for both gamblers and football enthusiasts. In addition to providing statistical data for over 700 competitions worldwide, APWinoffers a wide range of additional options to assist users, including a complete list of Live Streams, free football predictions, trend analysis for matches today, and reviews of major betting sites.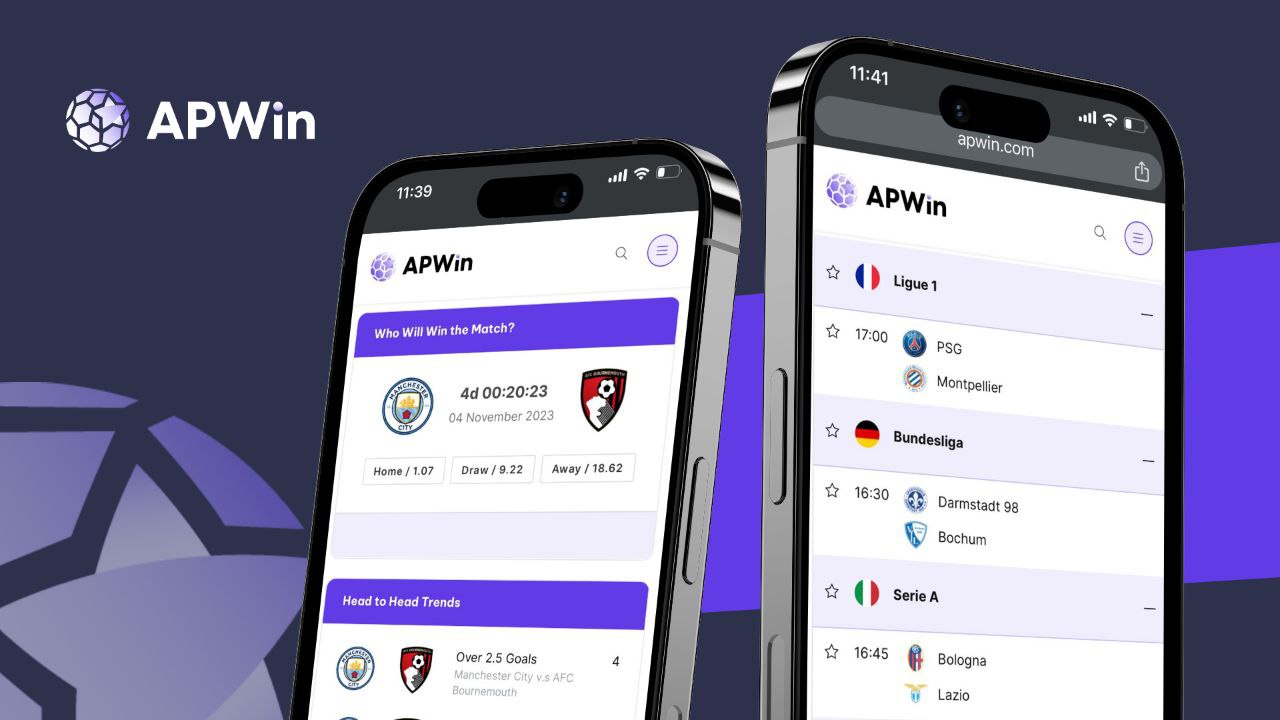 Martim Roll, CEO of APWin, expressed his excitement at the site's growth and the future of betting in Brazil. He stated, "More and more people in Brazil are becoming interested in sports betting, and regulations are soon to be put in place. This means Brazil is progressing in this regard, and gamblers need tools to enhance their skills. We are enthusiastically providing more quality options for this community, and we believe our platform is a valuable tool for those who want to bet wisely and responsibly."
Every section of the platform is designed to benefit Betting enthusiast. According to Martim Roll, while many other sites offer statistics, predictions, and other features separately, APWin aims to consolidate all these options in one place, eliminating the need for users to navigate through ate different portals to find what they need.
Here are the key features currently provided by the APWin: 
● Statistics: APWin grants access to detailed statistics for more than 700 football leagues, enabling gamblers to make data-driven and strategic decisions. 
● Live Broadcasts: APWin users can enjoy live football match broadcasts through partner sites. 
● Predictions: The website offers football predictions today, where APWin experts analyze matches and provide guidance to assist gamblers in making informed choices. 
● Team Stats: You can also find detailed statistics from over 25.000 teams all around the world, and get information on their previous matches, upcoming fixtures, goals scored and conceded, corner stats and much more.
With the aim of strengthening its position in the domestic market, APWin plans for further enhancements in early 2024, striving to expand its coverage and increase its global presence by attracting more gamblers to its platform.
Disclaimer: This announcement is not directed at any investors or potential investors, and does not constitute an offer to sell — or a solicitation of an offer to buy — any securities, and may not be used or relied upon in evaluating the merits of any investment. Any projections, estimates, forecasts, targets, prospects, and/or opinions expressed in this release are subject to change without notice. The contents here should not be construed as or relied upon in any manner as investment, legal, tax, or other advice.
CONTACT: Martim Roll
Apwin
martim-at-apwin.com